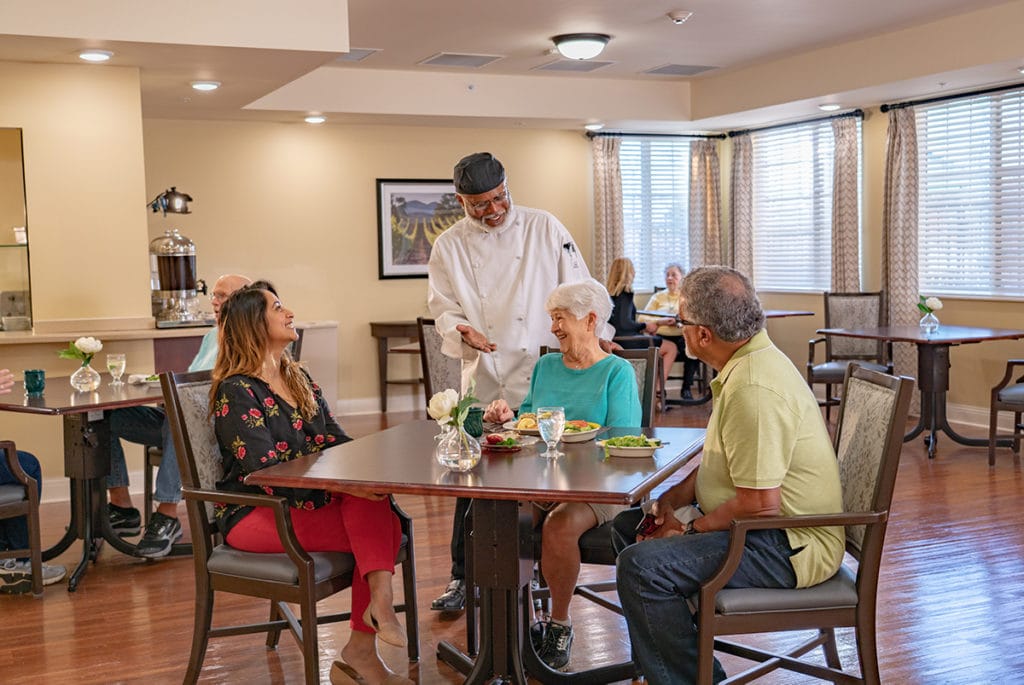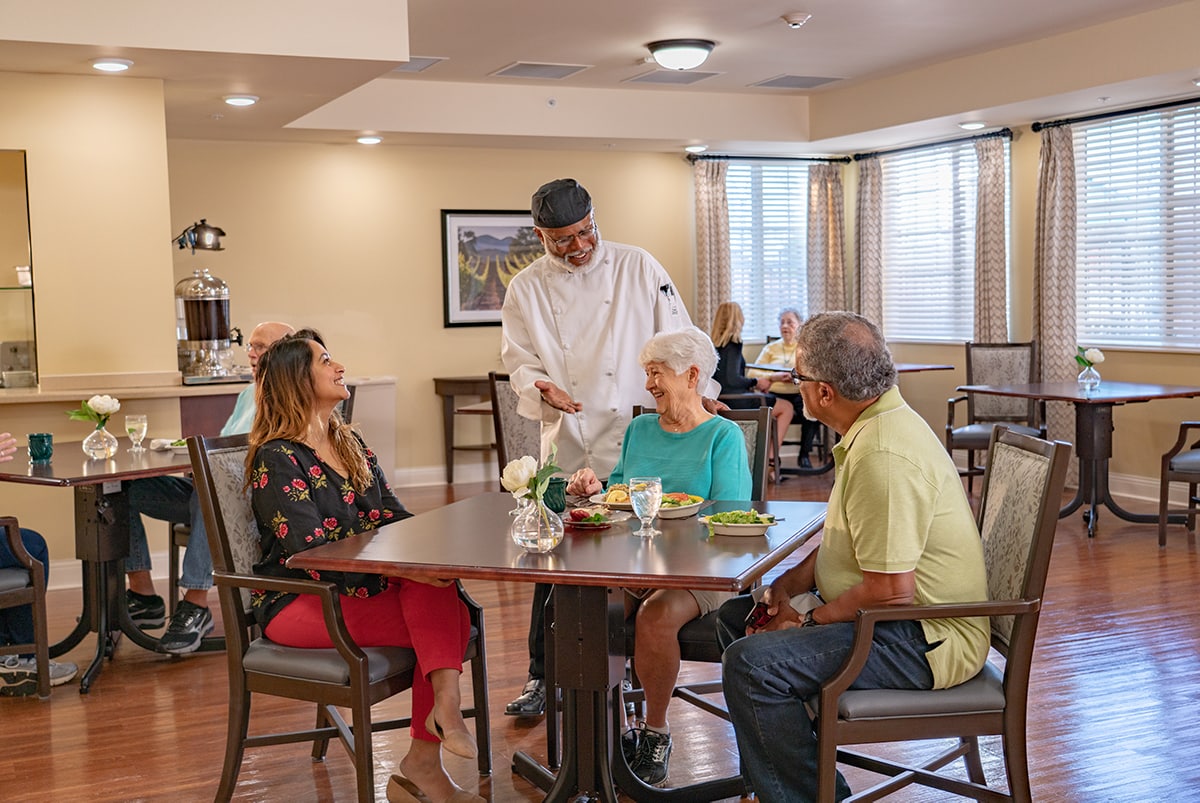 *We follow all regulatory guidelines for dining and food service to protect the health of our residents, allowing communal dining, when possible.
Our bright, airy spaces and dynamic atmosphere provide a level of comfort that feels just like home
Restaurant-style dining with food you'll love*
Unsurpassed safety with mandatory employee vaccination program
Highly skilled employee team — never contractors — all dedicated to your care
Access to state-of-the-art gyms, physical therapists and customized rehab programs
Programming that supports your health and well-being and keeps you connected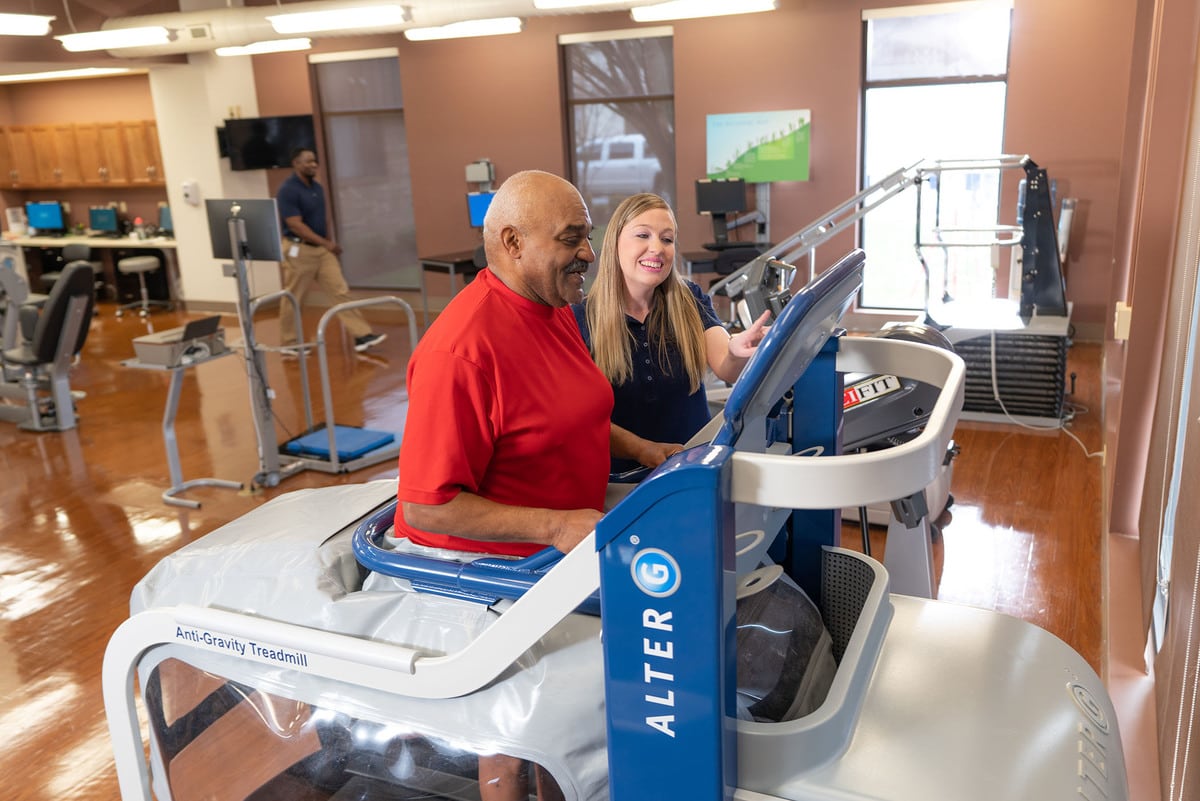 *We follow all regulatory guidelines for maintaining the health and safety of our residents.
Our exclusive Activities in Motion therapeutic recreational activities are designed to renew and rejuvenate resident exercise, recreation and imagination. Our center has a fully interactive Activities in Motion kiosk, displaying the times, locations, and events scheduled. This is an innovative way residents and their families can plan for their stay. These programs complement residents' therapy goals, continue life-long interests, and cultivate good physical health and mental well-being.
Advanced technology to keep you safe.
To help protect against the spread of illness, we conduct widespread sanitizing and disinfecting with world-class electrostatic technology that is significantly more effective than typical disinfecting procedures.
Act now to take advantage of a rare opportunity for space in a world-class facility.
Schedule a consultation to find out how you or a loved one can become a resident of Parham Healthcare & Rehabilitation Center.
Ask all your questions and get one-on-one assistance.
Call now to find out how you or a loved one can become a resident of
Parham Healthcare & Rehabilitation Center
Parham Healthcare & Rehabilitation Center
2400 E. Parham Road Richmond VA 23228 • (804) 505-8176
Privacy Policy • HIPAA Notice of Health Information Practices
Notices of Nondiscrimination Accessibility • Notice of Limited English Proficiency